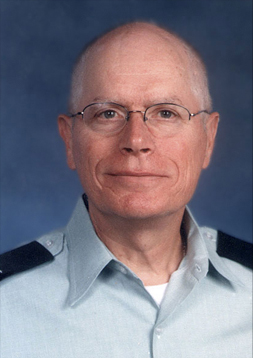 Colonel Stephen D. Cork, U.S. Army (Retired) enjoyed a successful military career of nearly thirty years. He served in staff and command positions in Germany, Vietnam, Hawaii and several military posts throughout the continental U.S. During the last four years of his career, he led the development of doctrine and tactics, techniques and procedures for joint war fighting for the Army, Air Force, Naval and Marine forces. This assignment resulted in the publication of over fifteen nonfiction manuals that were approved, jointly published and implemented by the U.S. senior military leadership.
Since military retirement, Colonel Cork continued writing nonfiction in Florida for Sarasota County government while working as the General Services Director and the Director of Public Works. He prepared a wide range of policies and procedures for intergovernmental operations. One of his documents, commissioned by the County Administrator, was titled Libraries of the Future; a conceptual piece used to guide the continuing evolution of the County library system.
After leaving County government, Colonel Cork helped found a military charter high school and served as its first Commandant of Cadets. Among many other duties, this function included preparing the entire set of forty-two policies and procedures for the operation of the Academy. Many of these documents have helped pave the way for other charter school operations within Sarasota County. One in particular is recognized as the gold standard for internal financial operations in charter schools.
While working as the Commandant of the Academy, Colonel Cork penned a fictional short story titled Take That, published by a local news magazine called The Pepper Tree. He also wrote a novel in 2006 titled Fat Chance (aka Knight Moves) where he first introduced the character Jenny O'Shane to readers. Since retiring from active duty in 2011, Colonel Cork became a fulltime author and travels to military bases frequently for readings and booksignings. He is currently writing the third book in the Jenny O'Shane thriller series. He currently resides in Sarasota, Florida with his wife and their two poodles. He enjoys jogging, kayaking, biking, and walking and enjoying sunsets on the beautiful Siesta Key Beach.